Online post-graduate show design for MA GMD 19/20, LCC, UAL
---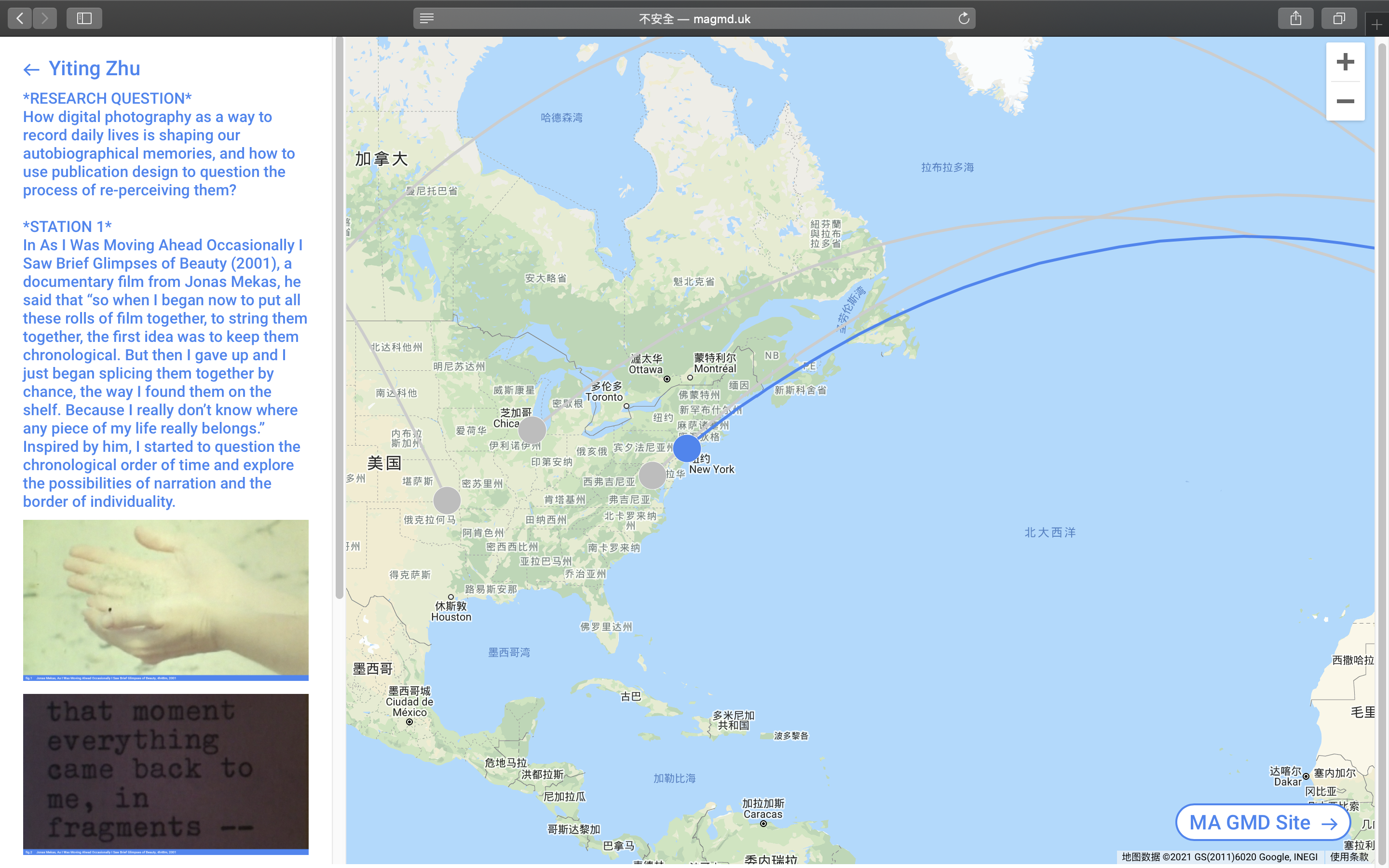 With the concept of working remotely, Google Map is used as a tool to map the participants' research and to find out new ways of showing works digitally during this challenging global crisis. The show is named from HERE to WHERE. It invites the viewer to explore key locations and a video trailer through a unique line for each person. By applying elements from Google Map, the colour is set as blue and the font Roboto.



---
Publication design for A Line Which Forms A Volume 4, MA GMD 19/20, LCC, UAL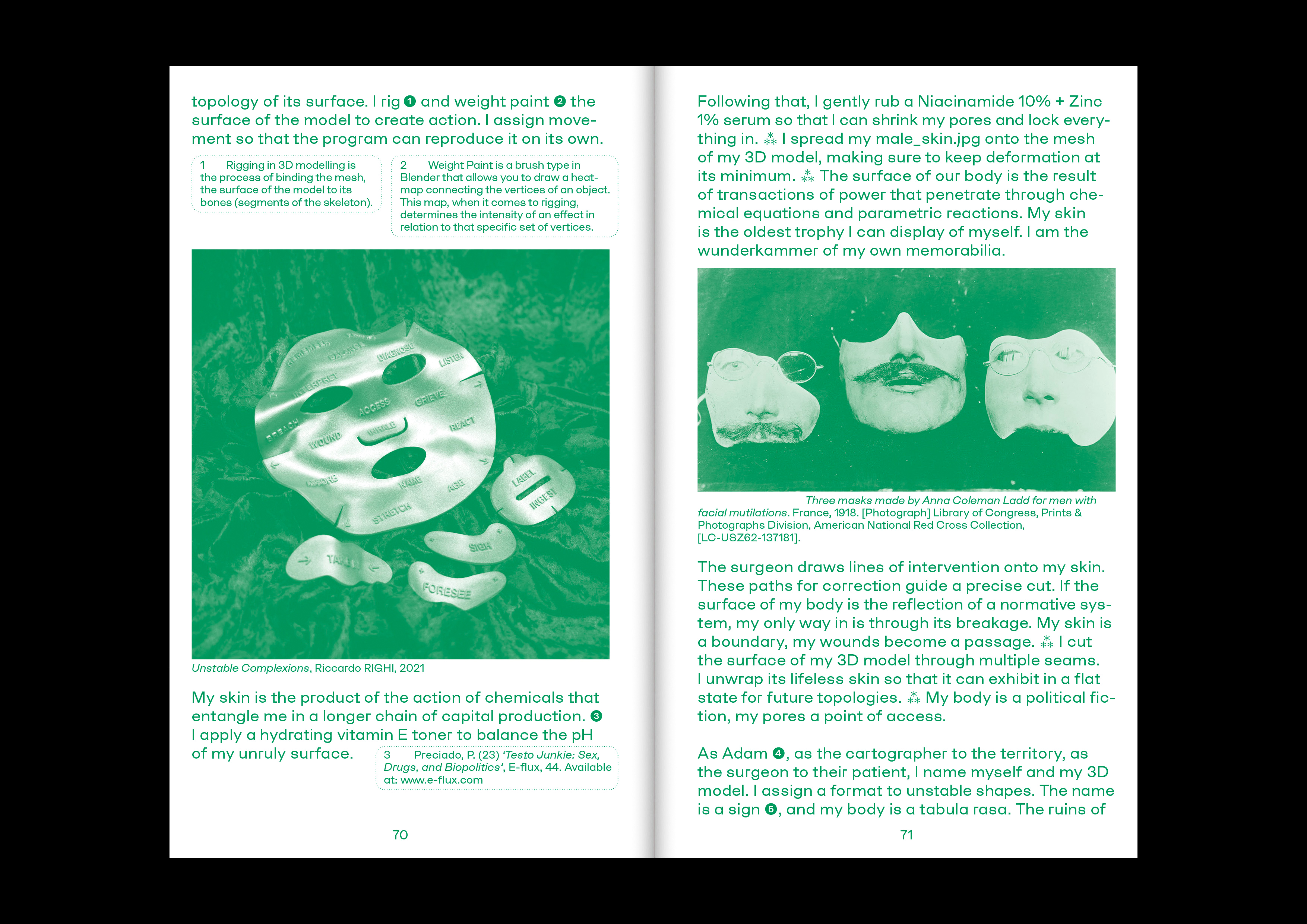 Walking around the topic of decolonisation in design, ALWFAV 4 takes the colour green as a metaphor of 'access', which alludes to an unrestricted and flexible imagination of what the boundary of design could be and how we can make these borders accessible. The fourth issue applies the concept of dotted lines as its key visual element and metaphorical figure to interact with the contents within the publication. These dotted lines correspond to the form of borders on the map, imagining the publication space as an embodied territory resisting the design canon. The art direction and typesetting of the publication responds to the three thematic approaches, move, cross and tilt, enriching the relative position between body text, footnotes and images.



---
Graduation exhibition design for Dschool.sjtu 2019
Design + Future is the theme of the 2019 Graduation Exhibition of the Design School of SJTU. Inspired by the background of SJTU as a science and engineering university, a series of mathematical formulas are used to "calculate" the unknown future.



---
This Swirling Mass of Atoms: a collection of personal photos taken by phone, that responds to the relationship between data and human affairs poetically
The book contains 112 pages of images and their metadata, unfolding the relationship between phone photography and human memories, the perception and interpretation of an image, and the boundary of individuality in a public space. The performance of stacking photos indicates the futility of an endeavour, and the burden of an onslaught of information. As a whole, this project provides a perspective for people to be aware of phone photography as a medium, and what affect it has on human affairs.



---
Music album re-design for Route One (2018 Sigur Rós), inspired by the landscape in Iceland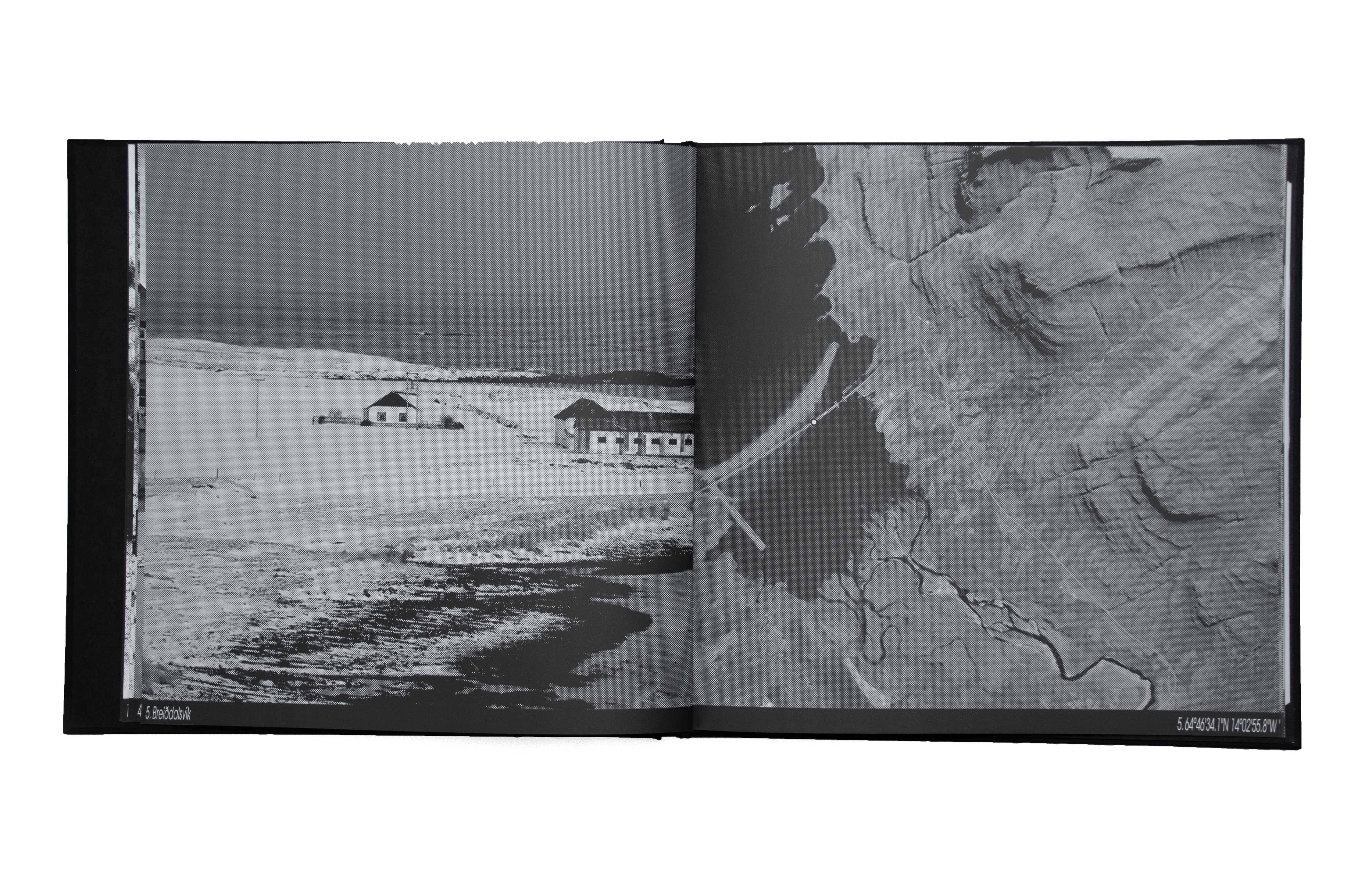 Sigur Rós made this record during a 24-hour live on Youtube, they drove around the Route One in Iceland and captured its mystery and ethereal senses. The album is composed of eight tracks named by coordinates. The pages are composed of processed satellite and live images, and the cover is printed with UV & white ink.



---
Scanned Type: a visual experiment inspired by decorative Hanzi in the 80s
This practice comes from Yiting's interest in scanning as a visual method and the decorative Hanzi from the 80s. The images are printed on invoice paper in particular colours by an impact printer. According to the images, she designed a set of letters.