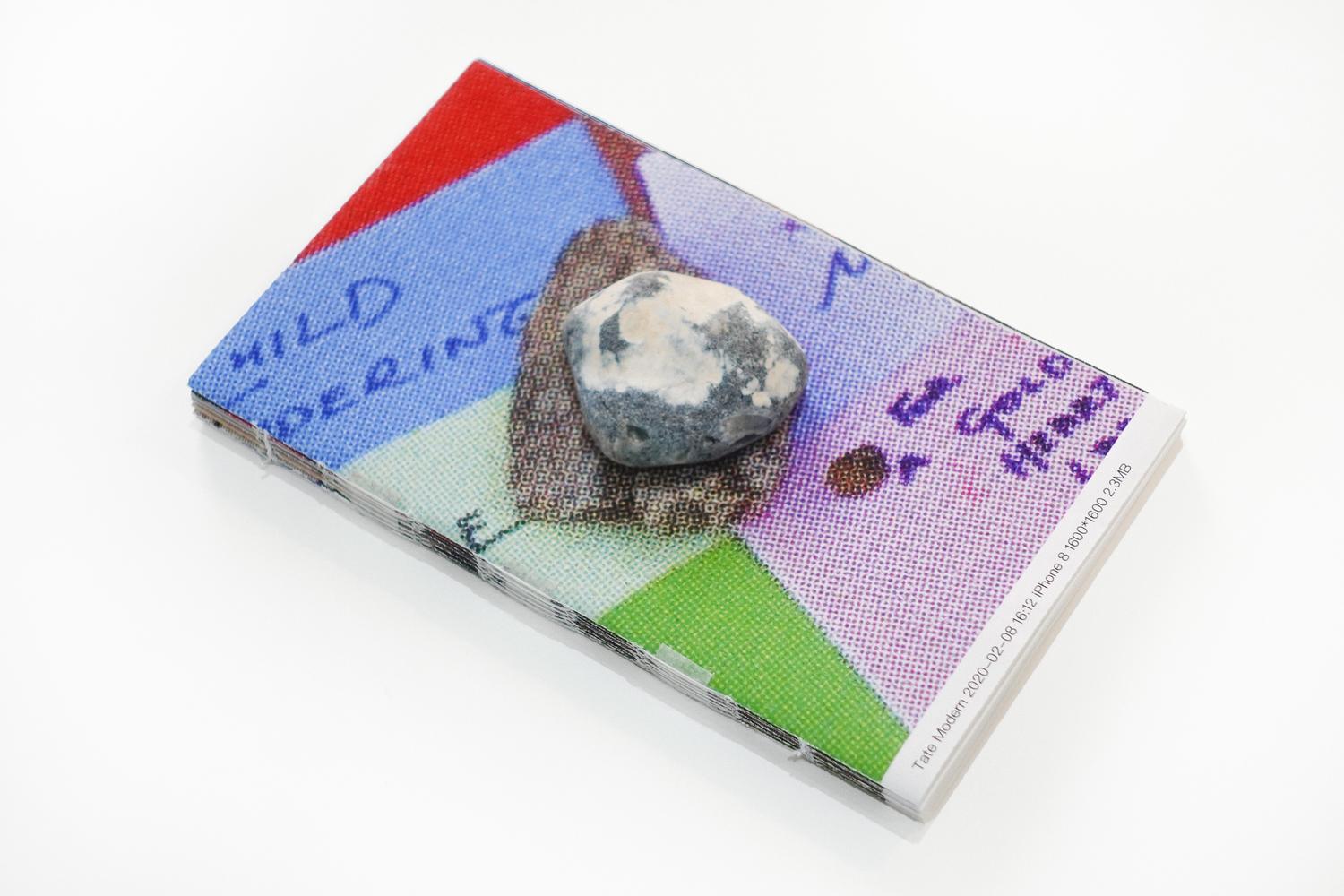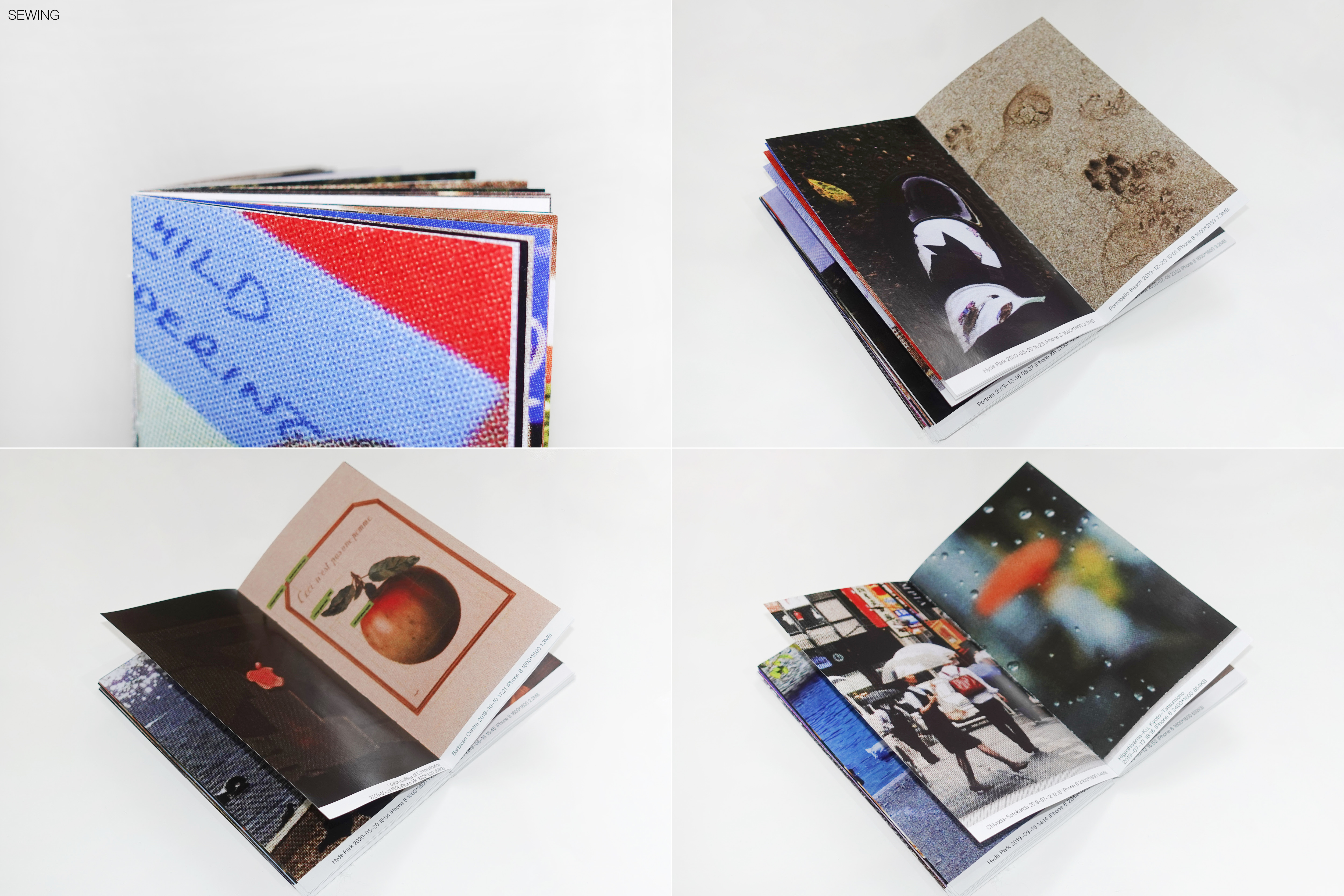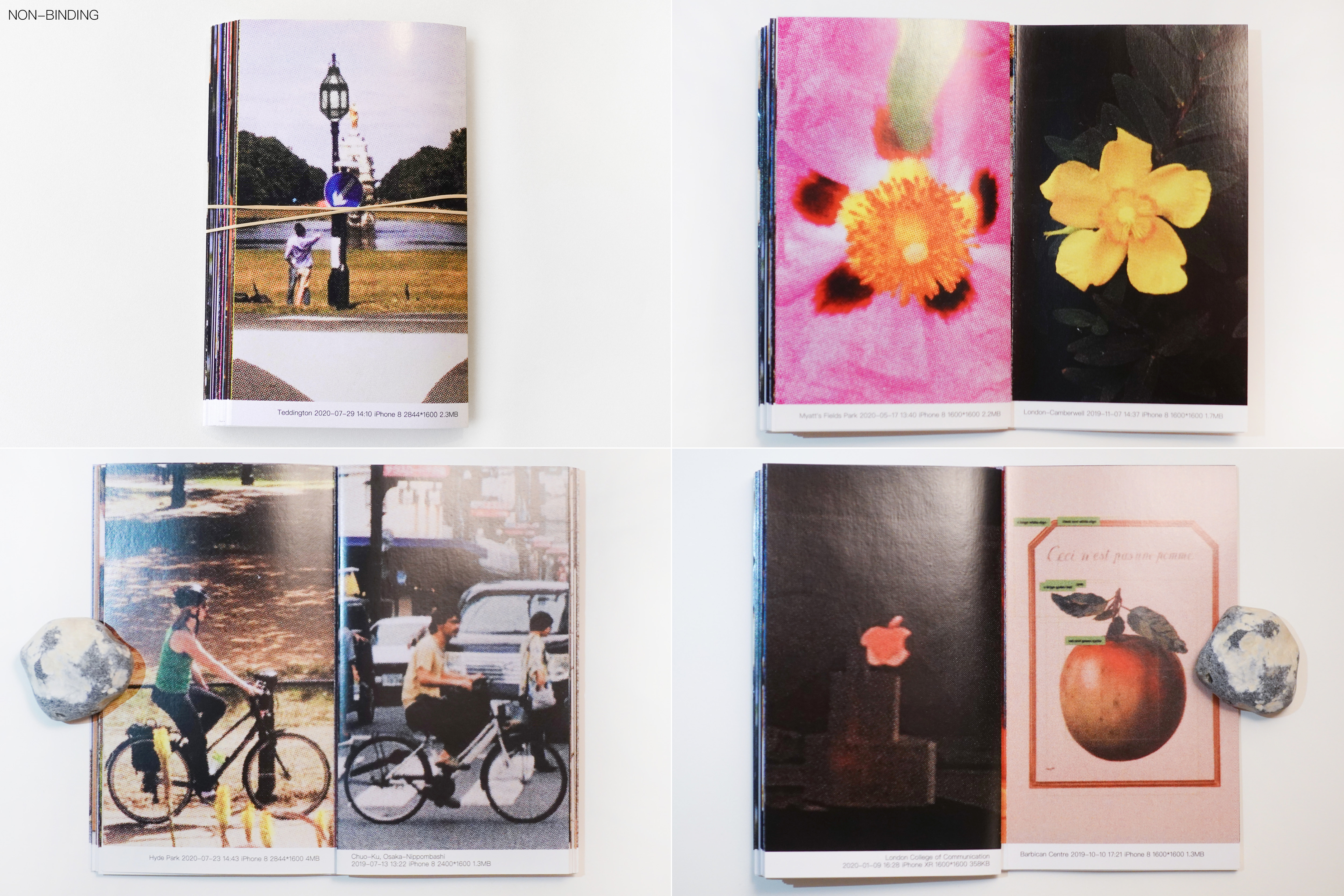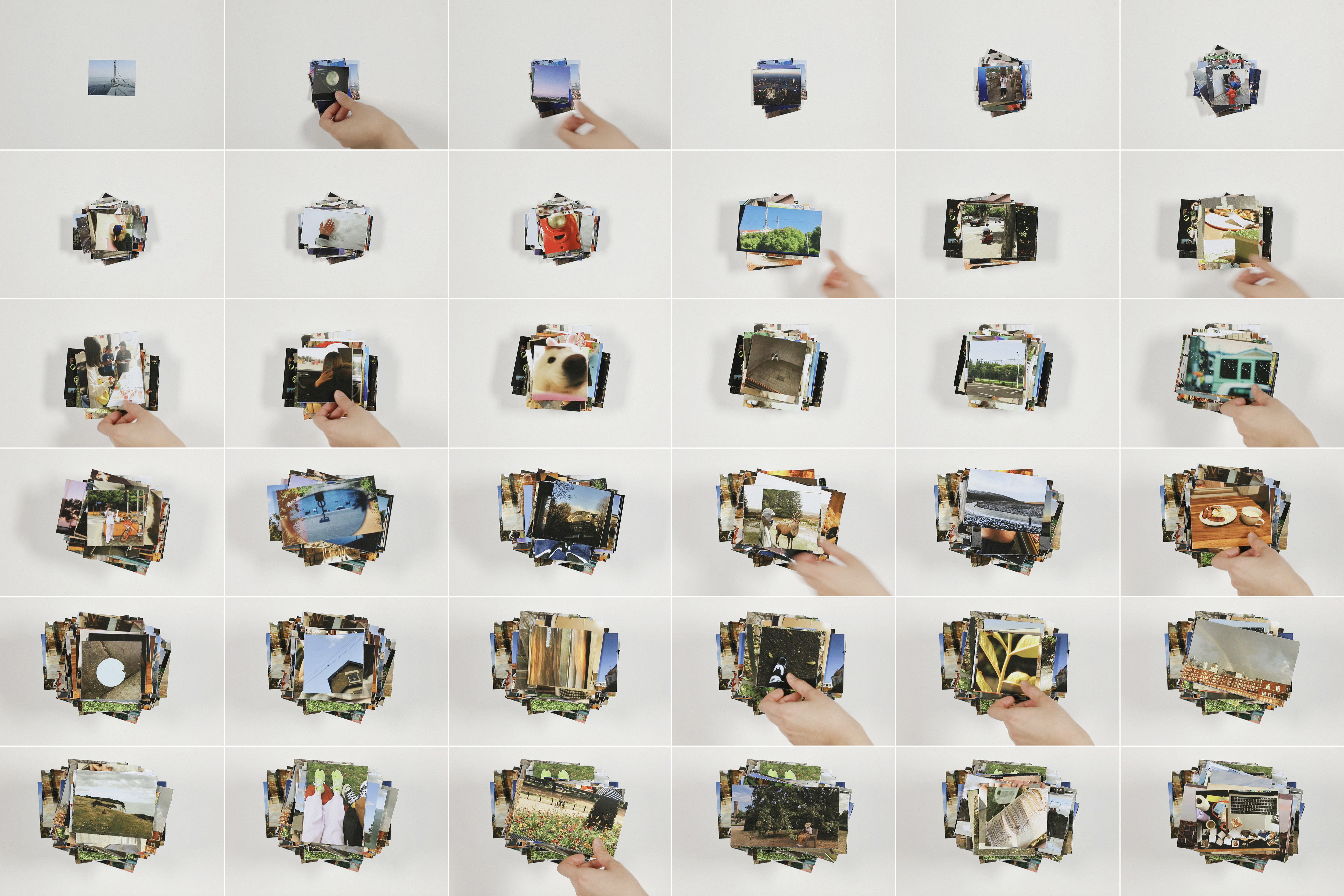 This Swirling Mass of Atoms. Book. Personal Project, 15 Jan, 2021.

This Swirling Mass of Atoms contains 112 pages of images and their metadata, unfolding the relationship between phone photography and human memories, the perception and interpretation of an image, and the boundary of individuality in a public space. The performance of stacking photos indicates the futility of an endeavour, and the burden of an onslaught of information. As a whole, this project provides a perspective for people to be aware of phone photography as a medium, and what affect it has on human affairs.
Browsing digitally
.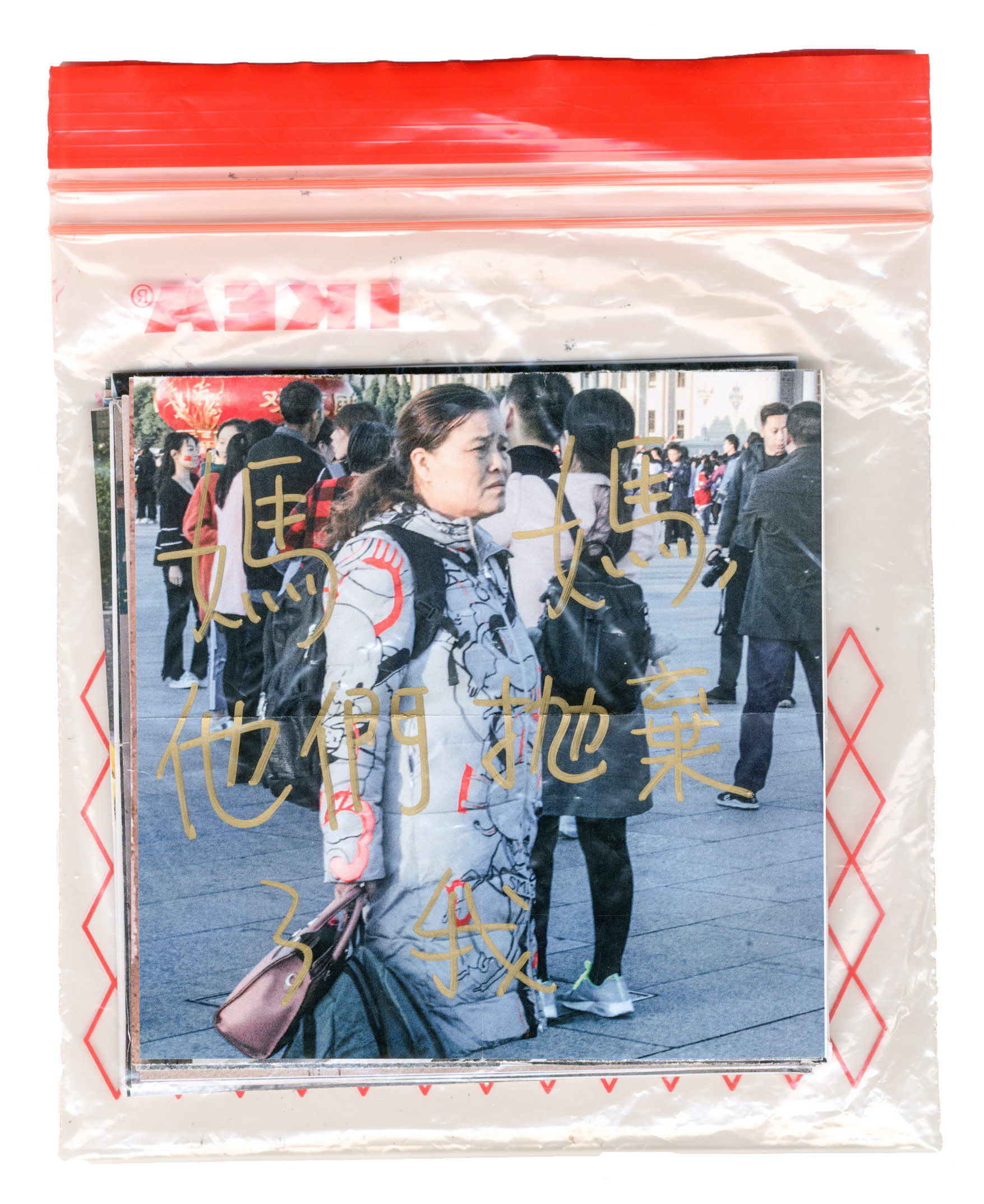 Has Man a Future?. Personal Project, 16 Jan, 2020.
Workshop Quale, Song with Paul Elliman. Some photos took in my hometown and in Beijing are printed and folded to the cranes. The lyrics are written on them. The crane is a medium of hope — an ancient Japanese legend promises that anyone who folds a thousand origami cranes will be granted a wish by the gods. Has man a future? I don't know but I hope so.



No man ever steps in the same river twice. Photography. Self-initiated Practice, 08 Jan, 2020.



Tears. Video. Self-initiated Practice, 07 Dec, 2019.

A font shows how tears look like under a microscope. How can personal emotions be strongly understood? Express your sadness, make yourself feel better.
Link
.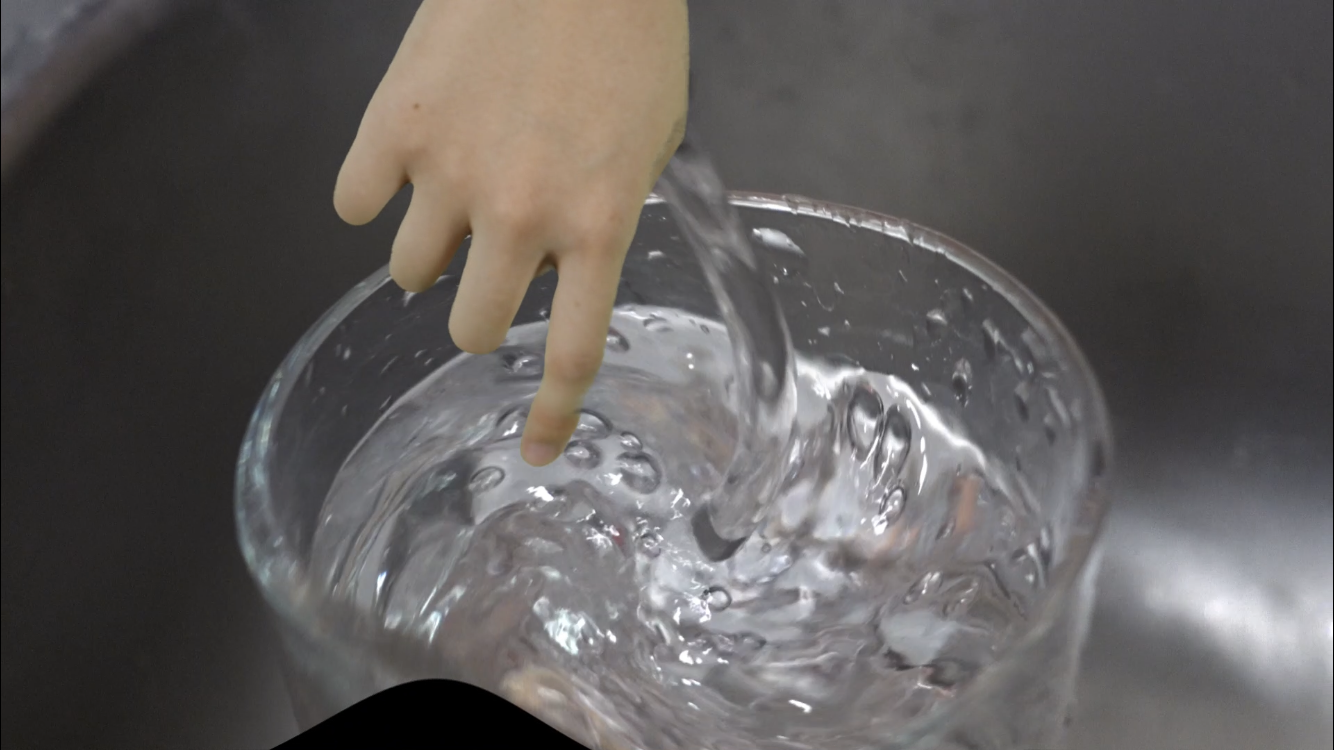 Slime. Video. Self-initiated Practice, 27 Nov, 2019.

The demo video visualises a few sounds from the Slime, which is a kind of ASMR material.
Link
.
The Philosophy of Plastic Bags. Book. Personal Project, 01 Jan, 2019.
A collection of more than 100 plastic bags and zoomed visuals, and some of them are interesting and even ridiculous. Through the scanner, the plastic as a material is shown clearly on the gloss paper. Each one is treated as a visual product instead of a single-use container.



© 2021